ClearCorrect®
The Smile Method Orthodontics for Adults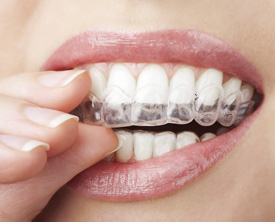 Are you looking for an affordable alternative to popular clear braces treatments?
ClearCorrect® is a great option!
With ClearCorrect® you can enjoy:
Clear, essentially invisible braces
Removable aligners that are easy to clean
Comfortable orthodontics that don't irritate your mouth
More freedom than traditional braces
Hypoallergenic materials
Benefits to Straighter Teeth
Properly aligned teeth aren't just about great aesthetics.
Straight teeth are easier to keep clean and have fewer problems like worn restorations, chipped teeth, cavities and gum disease. Investing in straighter teeth is also about investing in the future health of your smile.
Length of Treatment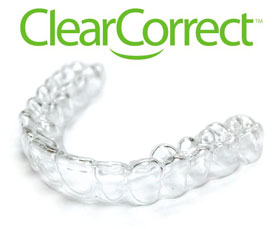 Each set of aligners moves your teeth about 4-6 weeks at a time. Depending on the amount of tooth movement needed, your entire treatment can be completed in 12-24 months. After your initial consultation at The Smile Method you will have a better idea of the length of time necessary for your smile's alignment.
Comfortable Design
Every aligner is made of thin, smooth plastic. This flat surface won't bother your cheeks, lips or gums and you won't have to worry about any metal allergies.
Their biggest convenience is how simple they are to care for. Simply remove the aligners to brush and floss or during meals. Never worry about catching food between brackets and wires, or getting unsightly white circles around your braces due to poor oral hygiene.
Contact Us
We invite you to schedule your no-hassle consultation. Enjoy the straighter, healthier smile that you really deserve.

Invisible Braces Gahanna, Upper Arlington OH | (614) 300-0748