Emergency Dentist
Same-day Appointments at The Smile Method
Call The Smile Method immediately. We work quickly to accommodate you on the very same day for fast pain relief and peace of mind. In fact, there's no reason why we can't see you within the very same day or at the very least within 24 hours. When you call us, we get you in!
What Is a Dental Emergency?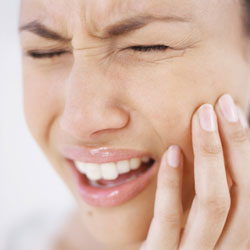 How can you tell if your situation is truly an emergency or not? Our recommendation is to ask yourself, "Would I have to take off of work for this?"
If you are in so much pain or something has happened that would prevent you from going about your normal daily public activities, you need to call The Smile Method.
Common examples of emergencies usually include:
Toothaches
Abscessed teeth
Broken or displaced teeth
Broken crowns, bridges or fillings
Facial swelling
In Pain? Experiencing A Toothache?
Don't wait another minute. If you're looking for emergency dentistry, call our office at (614) 300-0748 to get you back on your feet again!

Emergency Dentist Gahanna, Upper Arlington OH | (614) 300-0748