The Smile Method Reviews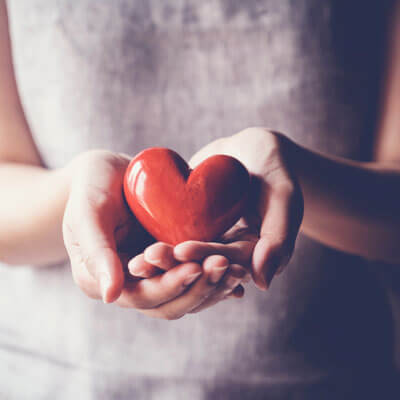 Providing Patient Focused Care
We love hearing from our patients. The reviews below are some of the greatest compliments we could ever receive.
If you're ready to get started on improving your oral health, contact us today. New patients welcome!

Caring & Professional
"I have been going to Dr Kover and staff for over 20 yrs. he's a fantastic dentist and his staff is wonderful. I would highly recommend his practice to anyone. They are caring and professional."
– Julie S.
Highly Recommended
"Super friendly and caring dentists and staffs. I always have a nice experience with them."
– Lalita T.
Very Happy With The Quality Of Care
"I am a veteran patient and have been under Dr. Kover's care for the past 24 years I simply wouldn't trust anyone else for my dental care, Dr Kover is a master of his craft, and the staff is the very best. friendly, professional and courteous."
– Gary N.
Toothache During Pandemic
"I met the staff and Dentist because of an emergency dental problem. They accepted me as a new patient and got me right in. I was so nervous about what could be happening and was relieved to find it could be easily treated and I was on my way! The entire staff is friendly and the dentist is very reassuring. I am really happy to have found this team! I highly recommend this practice."
– Sylvia S.
Comfortable And Safe Experience
"I was very comfortable during my appointment. The office was just as clean as it has always been. There were no delays. My appointment was over in a short time. This is one of the few places that I felt safe going to during this COVID Crisis because I knew it would be clean and protocols would be in place already."
– Judy U.
Always Great Care
"Even though it is a dentist office, I always enjoy my time with Dr. Kover, Cole and Jeffrey. First rate in customer service and quality care."
– Estelle B.
Put Me At Ease
"Needed a bridge. Dr. Kover and his assistance put me at ease. Took me right in, no waiting, very friendly. Work was excellent and painless. Extracted the old tooth and put a temporary bridge in place. Would recommend him to anyone looking for a dentist."
– John D.
Warm Friendly Service
"Dr. Kover is very concerned with your oral health. He is thorough when examining and cleaning your teeth." – Jim U.
Continued Great Care
"Everyone is always friendly and professional. The office is always on time which is appreciated. They are accommodating with appointments and do everything they can to make you comfortable and ensure a good experience. Thanks for ongoing good care, I would definitely recommend this office for your dental needs."
– Rob K.
Always Bring A Smile To My Face
"Not only is there service and care amazing but I have yet to leave without a smile, a good few laughs, and actually excited for my next appointment."
– Gigi W.
Professional, Competent, Friendly Dental Services
"This team is fantastic! I love the reminders that you get before your appointment. When you arrive, you are always greeted with a smile. They are on schedule and you hardly ever have to wait. Jeff, Cole and Dr. Kover are efficient and deliver excellent services. I would not hesitate to recommend their services."
– Tim W.
Great Service, Kind, And Flexible
"Dr. Kover and his staff handled our dental emergency quickly and professionally! We were seen right away (with a same day appointment) and my 9-year-old walked away feeling confident and reassured that all is well. The reassurance also helped me! Grateful that the office was open on a holiday!"
– Calisa N.

The Smile Method | (614) 300-0748